Wines
The red wines of Montlobre are characterized by their creamy side, full body, with silky tannins. Limited yields and integrated farming are all assets that contribute to making great wines.
Before pouring you a drink, discover the Responsible Wine Tasting Charter to guide you in this experience of pleasure and sharing
Wine tasting is an exceptional experience that takes on a particular dimension: it is a moment of discovery, sharing and pleasure. To discover or rediscover a wine, it is necessary to be well prepared, to meet some material conditions and to understand what we are going to do!
The history
Montlobre is an estate with more than 300 years of history. In the 19th century, this place became an agricultural colony for young boys.
Wine tourism
Enhance the historical heritage of Montlobre by opening it to the public. To discover the wine and what surrounds it, from the vine to the glass, from the environment to the Men.

Heritage
Montlobre has more than 300 years of history. The vineyard exploits day after day the work that has shaped the vineyard.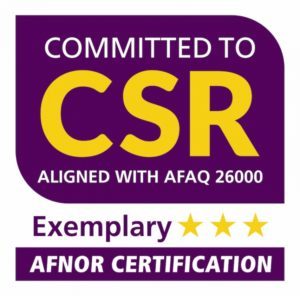 Sustainability
The parent company, BLB Vignobles, is committed to Corporate Social Responsibility: the wine is made responsibly and sustainably.


Family
As each vine has its history, the families whose history is linked to Domaine Montlobre are equally passionate.


Merlot
This is the king grape of Domaine Montlobre. Its small black berries offer an exceptional aromatic palette and wines with soft and distinguished tannins.
The estate
Located in the Mosson Valley, the estate covers about 200 hectares of scrubland and pine forest. The vineyard represent about 20% of the area of the estate.