The little girl with her hoop
A long time ago, at Domaine Montlobre, a colony of peace, work and happiness, welcomed boys from 7 to 20 years old. It was the time of la Colonie de Montlobre. These boys came from Montpellier and the surroundings villages. Most of them were orphan, some were rascals, other were sent by their parents to pursue their education.
In the middle of all these boys, the records counted 300 in total, a little girl named Alexandrine was playing with her hoop. She was the only girl present at la Colonie de Montlobre, and was no other than the Chief Warrant Officer's daughter: the man in charge of leading the colony. He made sure the boys would behave, follow the learnings that were given, and work hard to the given tasks.
Besides the litterature and mathematics education, the child benefited from a profesional learning: mostly agricultural but also espadrilles industry and fine chairs craft. The religious education was held in la Chapelle de Montlobre.
This very unique Chapelle honors today the peace, work and happinness of the colony by hosting there the aging cellar of Montlobre's wines, overlooked by the beam of light coming through the colored glasses decorated by the outline of the little girl playing with her hoop.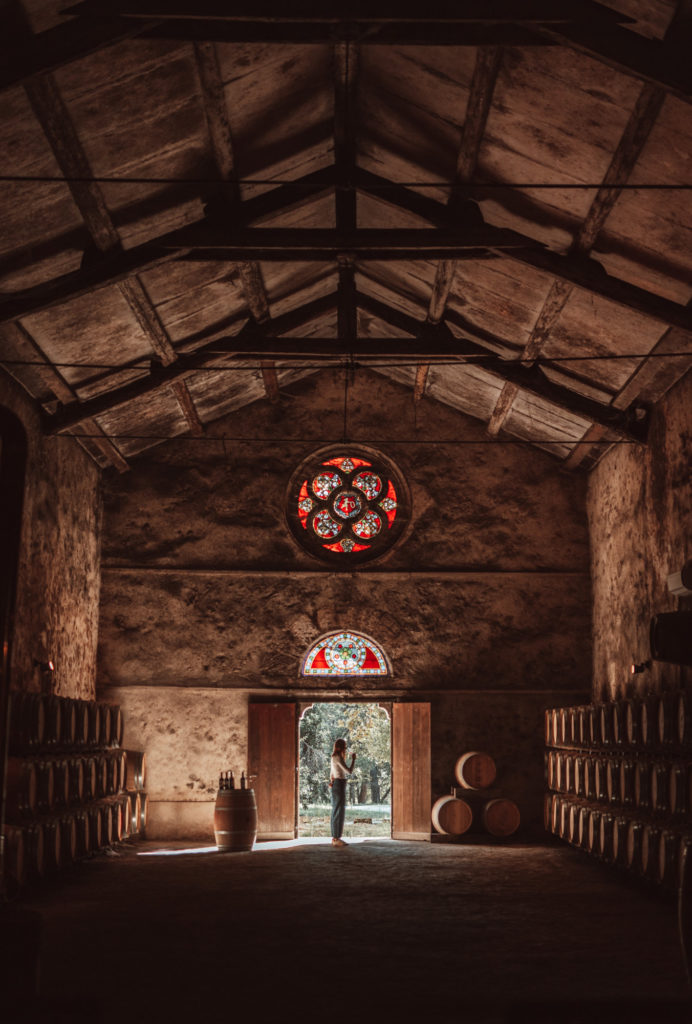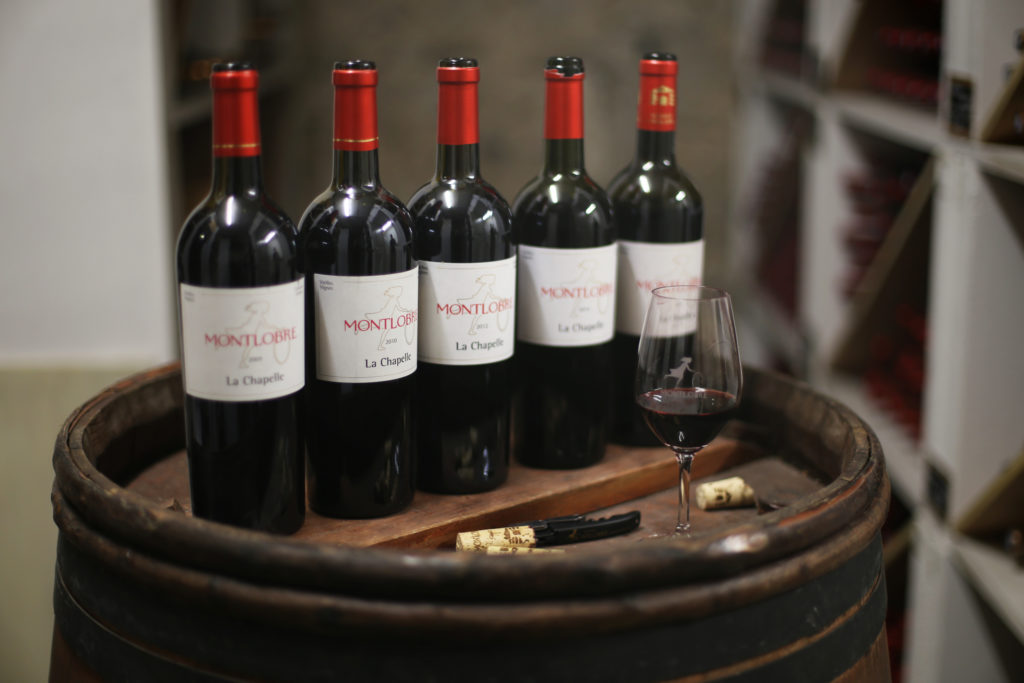 The creation of Montlobre wines
In the 2000s, Damien Michel was recruited as Cellar Master to supervise the creation of Montlobre wines. He discovered the Languedoc terroir and the ideal conditions for maturing great Merlot.
He was then entrusted with a mission: to make a better world year after year, and a better wine vintage after vintage. Over the course of encounters, tastings and blends, he managed to create "the everyday Grands Crus" which define each hand crafted Montlobre cuvée.
The estate
The cellar of Montlobre was designed by one of Ledoux's students, a famous architect of Louis XV. The architectural style can be recognized by the pillars on which the roof of La Chapelle rests and the characteristic details of the cornerstones.
Most of Montlobre's buildings have not been used for about a hundred years. During the 2000s, they have been renovated with care, to regain their original character.
Today, La Chapelle de Montlobre is our aging cellar, where the best Merlot selected in Languedoc are raised with love and precision.